ProSPER.Net Joint Research Projects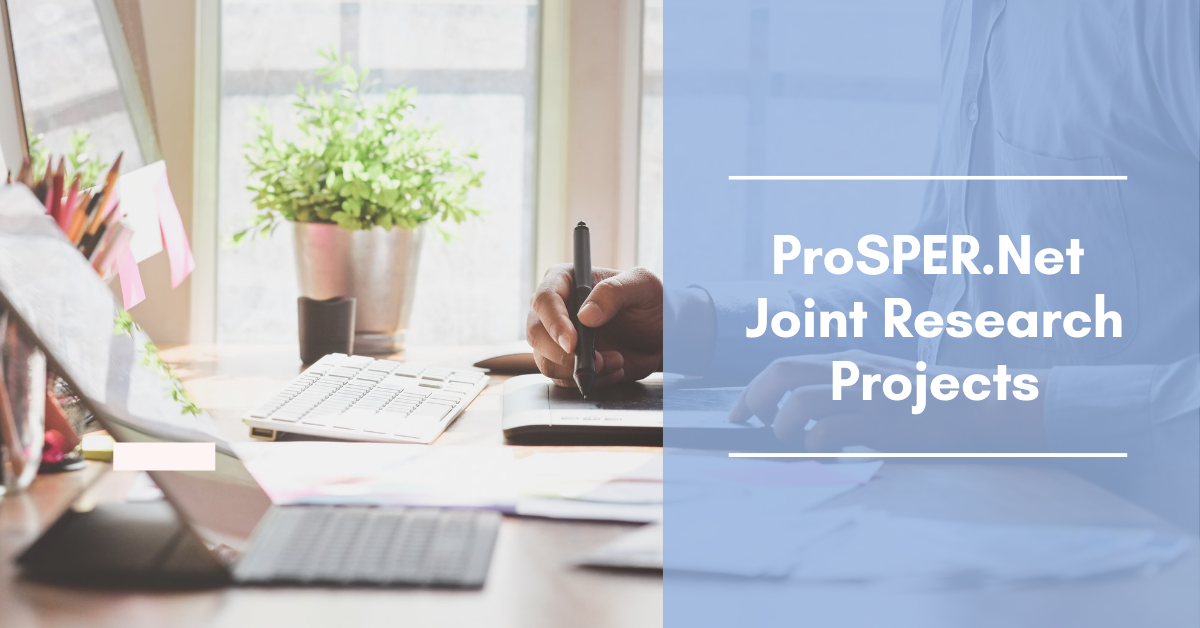 Since its inception, ProSPER.Net member institutions have launched a wide variety of joint projects ranging from the creation of an online postgraduate programme in public policy and sustainable development practice to the integration of sustainable development in business school curricula.
For this year's open call, ProSPER.Net members are invited to submit joint research project proposals for 2022 – 2023 with the aim of designing and conducting research by taking a multi-disciplinary approach to integrate sustainable development into post-graduate education and curricula and various learning initiatives.
Theme:
Research proposals should include an education component, exemplifying how Education for Sustainable Development (ESD) can be used to educate students and/or community members on the topic and the findings of the research.
Proposals on the following thematic areas and sub-themes related to ESD are welcomed:
Planet: Climate change, including energy and decarbonisation
Prosperity: Circular economy
People: Equities and inclusivity
Application & selection process:
Proposals need to be prepared with at least three ProSPER.Net members participating, following the updated ProSPER.Net Joint Project Proposal Guidelines and Project Proposal Application and to be submitted to the ProSPER.Net Secretariat (ProSPERNet@unu.edu) by Friday 10 December, 2021 (11:59pm JST). **Applications have now closed.**
Submitted proposals will be reviewed by the Expert Advisory Panel and discussed at the Board Meeting on 12 January, 2022. The ProSPER.Net representative from member institutions making a proposal will be required to make a five-minute presentation at the Board Meeting.
Selection criteria:
Relevance – The proposed project must be relevant to postgraduate education and research on SD, as well as consistent with the overall ProSPER.Net strategy direction and thematic areas and sub-themes.
Funding availability – For projects that require external funding, the interests of donors are important and shall be considered accordingly. For those not requiring external donors, the participating institutions must be committed to provide the necessary funding.
Extent of participation – The more ProsPER.Net institutions participating, the better, provided that a minimum of three member universities are participating from the development stage of the project. Participation of experts and/or other relevant and related networks shall also be encouraged.
Impact and benefits – The more potential benefits the project offers to member institutions, the better it is for the network as a whole. Project partners shall be prepared to share the outcomes of projects within the network, i.e., with other ProSPER.Net members, and creating impacts to the network and beyond. This means developing a curriculum component(s) in the research for wider dissemination, including a teacher training workshop (in person and/or virtual) on how to teach the curriculum as part of the final stages of the project.
Sustainability and self-sufficiency – Funds for projects are seed funds that shall help institutions initiate a project and therefore, sustainability and self-sufficiency of the project in the long-term shall be demonstrated, in a way that continuity of activities, sharing, testing and implementation of developed projects are ensured.
Innovation and agility – Given increasing uncertainty and challenges in conducting and disseminating the research activities and outputs under the COVID-19 pandemic and other potential restrictions, the proposed research shall demonstrate innovative and agile approaches to identifying research topics of emerging needs and facilitating the timely delivery of the research outputs.
Funding amount per project:
Approved projects should be implemented within three months following the approval and should be completed during the course of one year, no later than March 2023. The funding amount per approved project is up to USD 25,000.
Contact
For any queries about this year's open call for ProSPER.Net joint research projects, please contact the ProSPER.Net Secretariat (ProSPERNet@unu.edu). We look forward to receiving your proposals!
Documents:
ProSPER.Net Joint Project Proposal Guidelines and Project Proposal Application
ProSPER.Net Joint Project Midterm Report Template
ProSPER.Net Joint Project Final Report Template
---
To find more about ProSPER.Net joint projects, please visit the page of each project.
Current projects
Past projects