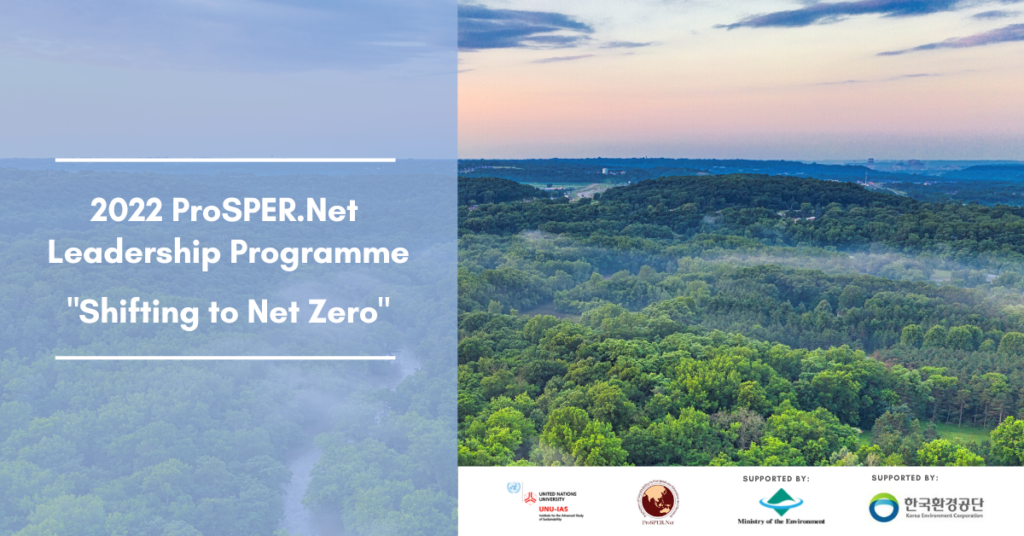 The 2022 ProSPER.Net Leadership Programme (LP) was held from 5th – 8th and 16th December, 2022 online, hosted by UNU-IAS, supported by Ministry of the Environment, Japan and Korea Environment Corporation. Under the theme of 'Shifting to Net Zero: Implementation strategies for net-zero transitions', 21 participants joined for the 5-day programme to learn about strategies towards achieving a decarbonised economy.
The ProSPER.Net Leadership Programme (LP) is an opportunity to bring young professionals and emerging leaders in academia, the public sector, the business community, and civil society together to explore how education and training can be used across sectors to foster more sustainable societies in the Asia-Pacific region.
As States Parties aim to turn the 2020s into a decisive decade for climate action and support, breakthroughs towards halving global emissions by 2030 and transitioning to net zero economies by 2050 are underway. Achieving the net zero agenda necessitates an information exchange on successful policy implementations, innovative solutions for implementation, and demonstrated examples of climate leadership.
This year's LP aimed to promote climate leadership for solutions-oriented actions in diverse sectors drawn from effective net zero strategies across the world by incorporating climate action into leadership training.
Selected participants attended a 5-day online training programme that consisted of lectures and workshops on a variety of topics related to strategies and policies for net zero implementation, and proven success factors and existing gaps towards achieving a decarbonised economy. Strategies discussed included energy efficiency, urban design, mass transit planning, and nature-based solutions such as reforestation and biodiversity conservation.
Read the full report here.
---
Programme – Presentations
The full programme can be viewed here.
Monday 5 December, 2022
Presentation title

Presenter/s
Presentation
Keynote Lecture #1
"Environmental Conservation and Net Zero Efforts in Bhutan"
Sonam Wangdi (Royal Government of Bhutan)
Presentation slides
Stakeholder Identification in Net Zero Initiatives
Shengru Li and Jerome Silla (UNU-IAS)
Presentation slides
Result Based Project Design
Jonghwi Park (UNU-IAS)
Presentation slides
Tuesday 6 December, 2022
| | | |
| --- | --- | --- |
| Presentation title | Presenter/s | Presentation |
| Net Zero Governance – The case of Korea | Hanna Kang (Green Technology Center Korea) | Presentation slides |
| Korea's Efforts in Achieving Carbon Neutral Society | Rywon Yang (Green Technology Center Korea) | Presentation slides |
| Policy Development, Implementation, & Review | Jihei Song (Korea Institute for International Economic Policy) | Presentation slides |
Wednesday 7 December, 2022
| | | |
| --- | --- | --- |
| Presentation title | Presenter/s | Presentation |
| Academic Challenge for Regional Transition toward Sustainable Carbon Neutral Future | Tsuyoshi Fujita (University of Tokyo) | Presentation slides |
| Energy Efficiency in Waste Management – A psychological approach focusing on waste segregation | Fumitake Takahashi (Tokyo Institute of Technology) | |
| Principles of Sustainable Urban Design | Philip Vaughter (UNU-IAS) | Presentation slides |
| Emergent Tokyo – Designing the Spontaneous City | Jorge Almazan (Keio University) | |
Thursday 8 December, 2022
| | | |
| --- | --- | --- |
| Presentation title | Presenter/s | Presentation |
| Nature-Based Approaches to Net Zero | Philip Vaughter (UNU-IAS) | Presentation slides |
| The AmistOsa Landscape Restoration Model | Rodrigo De Sousa​ (Osa Conservation) | |
---
Group presentations: Net-zero strategies
Towards Jakarta Net Zero by 2050 (Presentation slides / Watch video)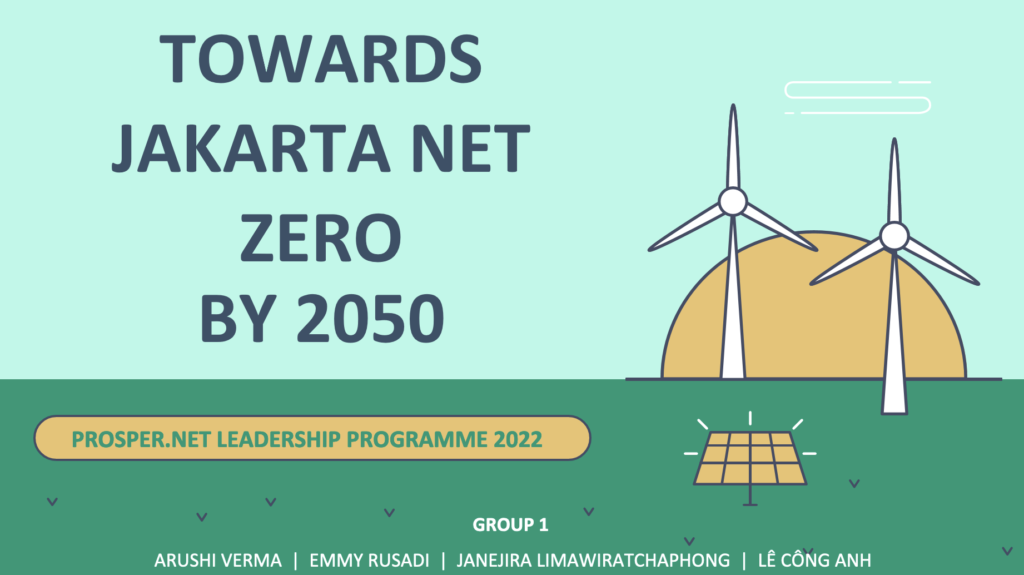 Arushi Verma –  MBA student, The Energy and Resources Institute (TERI) – School of Advanced Studies
Emmy Yuniarti Rusadi – Researcher & Socioeducopreneur, ASEC (Asian Sustainable Environment Centre)
Janejira Limawiratchaphong – Researcher, Chulalongkorn University
Lê Công Anh – Corporate Social Responsibility Team Leader, Sung Hwa Vina Co., Ltd.
Zeroing MY Foodprint – Transitioning the Carbon Loop of Food Waste to Net Zero (Presentation slides / Watch video)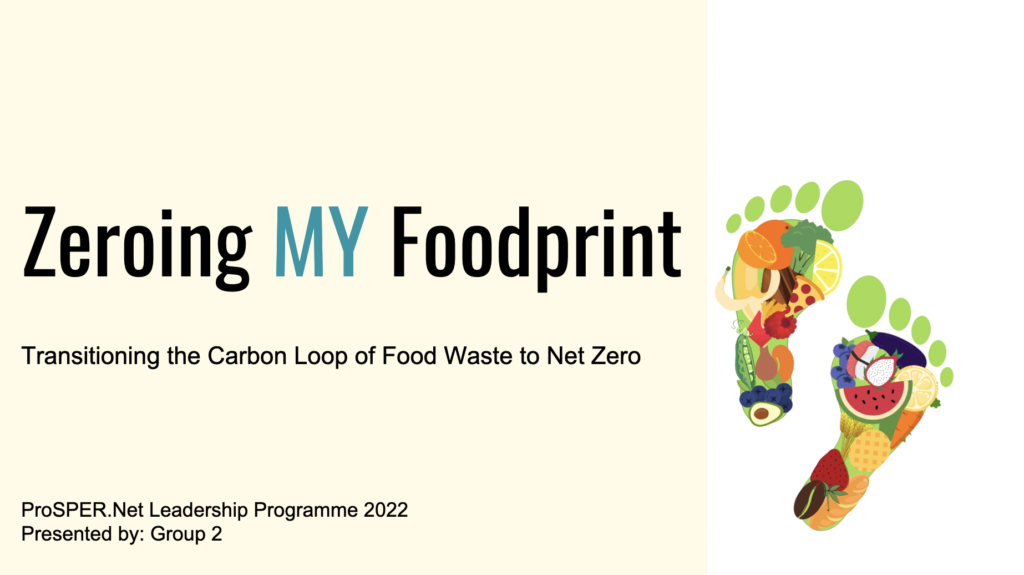 Ajay Thapa – Solar PV Specialist Western Coordinator, Integration and Environment Gmbh
Truong Thao Sam – PhD student
Rhadit Kurnia Asyuri – Research assistant, Tropical Renewable Energy Centre
Alokita Jha – Fellow, Youth Empowerment in Climate Action Platform
Arshia Fathima – PhD student, Monash University Malaysia
Shifting to Net Zero: A Case Study of New Delhi (Presentation slides / Watch video)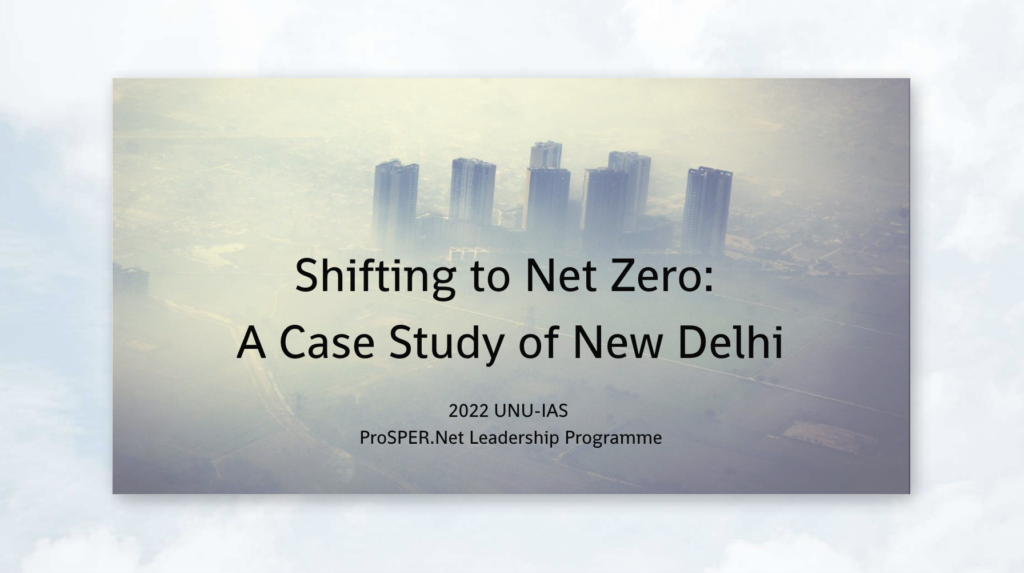 Kaidi Ru – Managing Director, SnT Consulting
Padmi Ranasinghe – PhD student, University of Texas at Arlington
Rajat – PhD student, Hokkaido University, Japan
Yen Nguyen – Project Officer, Center for Higher Education Technology-Science Transfer and Research (CETSTR) at AVU &C Vietnam
Reduce GHG Emissions by 40% in Manila, Philippines by 2030 (Presentation slides / Watch video)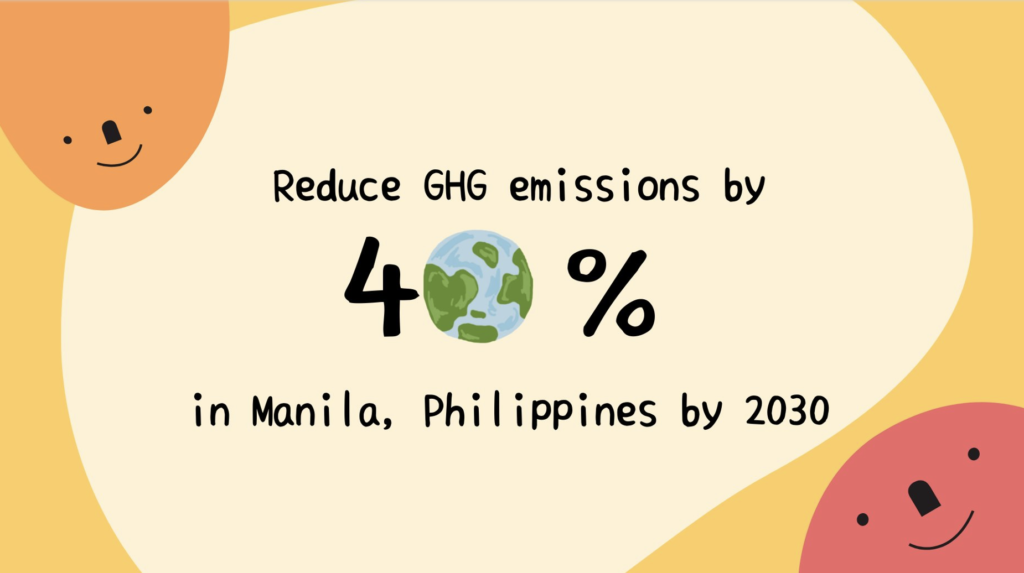 Jyothi Putcha – PhD student, Hokkaido University
Min Mon Myat – Senior Technical Expert, Sequa GmbH
Sangram Bahadur Shah – Assistant Manager, Nepal Investment Bank Ltd
Trisha Ericka Puli – Project Assistant III, University of the Philippines Manila
Electric Bicycle (E-Cycle) – To solve the problem of air pollution in New Delhi (Presentation slides / Watch video)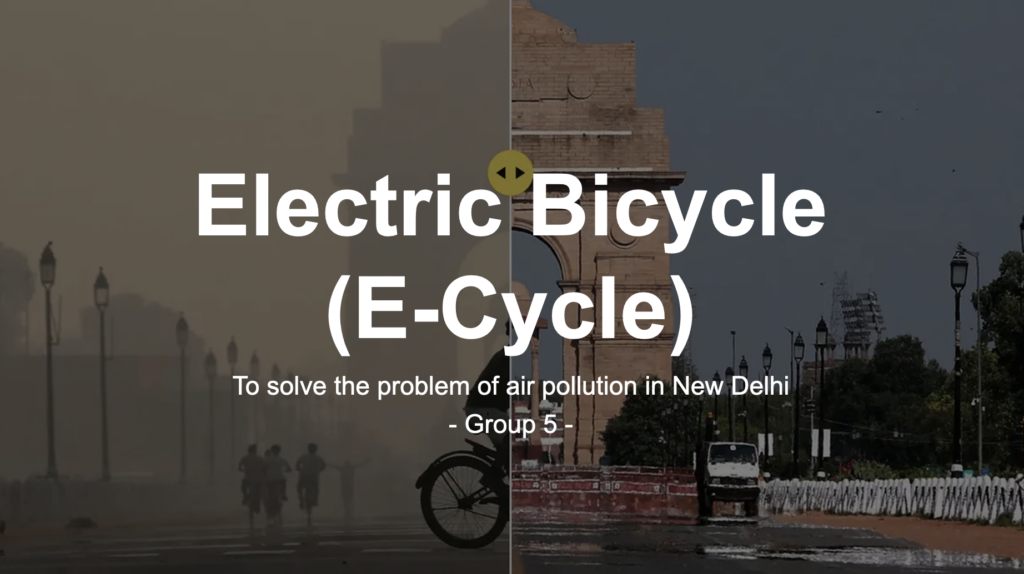 Aurelia Aranti Vinton – Project Management Officer, Sustainability and Strategic Projects
Shreya Rawat – Student, TERI School of Advanced Studies (TERI SAS)
Lea Végh – Postdoc researcher, Hokkaido University
Sadeepa Arith Ekanayake Munasinghe – Academic Instructor, Department of Engineering Management, Faculty of Engineering, University of Peradeniya
---
Shifting to Net-Zero: Reflections on Climate Action and Leadership
An Incisive Learning Experience for My Leadership Journey in Sustainability – Alokita Jha
Zeroing MY Foodprint – Reflections – Arshia Fathima
Our Action Towards "Climate Action" – Jyothi Priya Putcha
---
Hear from the Participants
Here's what the participants thought about their experience at the Leadership Programme:
What was the most valuable component of the programme?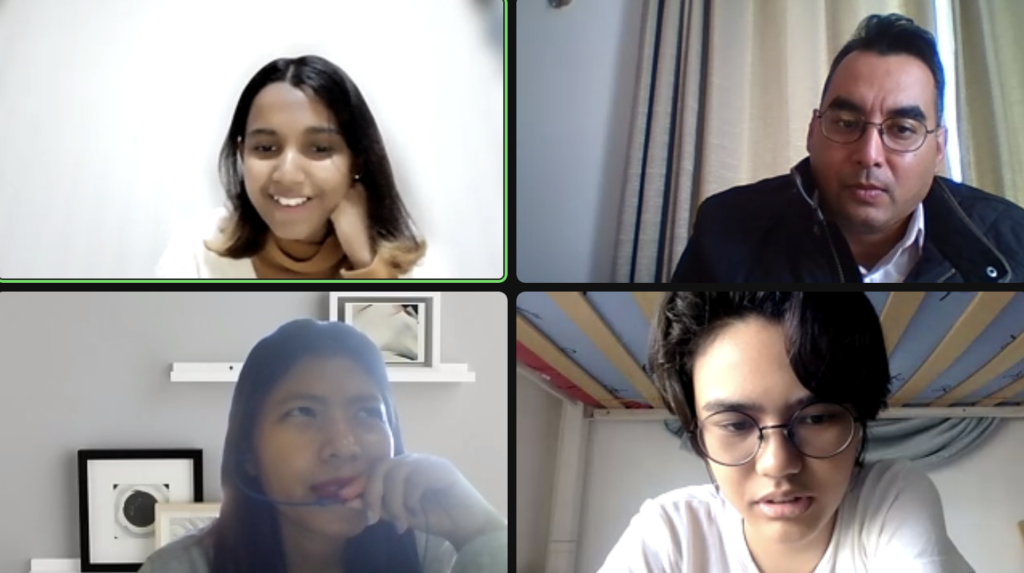 "The opportunity to interact with experts and practitioners working on the many fronts of sustainability-related issues; the opportunity to apply our insights obtained from the speakers onto the group project to consolidate our learnings." – Kaidi Ru
"Stakeholder identification and policy making process in the context of sustainable development, also the diverse solutions to achieve decarbonization." – Jyothi Priya Putcha
"The case studies of countries towards net zero, across the range of developed to developing countries, was very helpful for me to learn from other disciplines and also know how good policies impact and shape the action of a nation towards environmental sustainability." – Arshia Fathima
"The strong connection between the people who comes from different countries, different backgrounds…" – Truong Thao Sam
What is one lesson you want to take back to your community/city/region that you've learned during the programme? And why?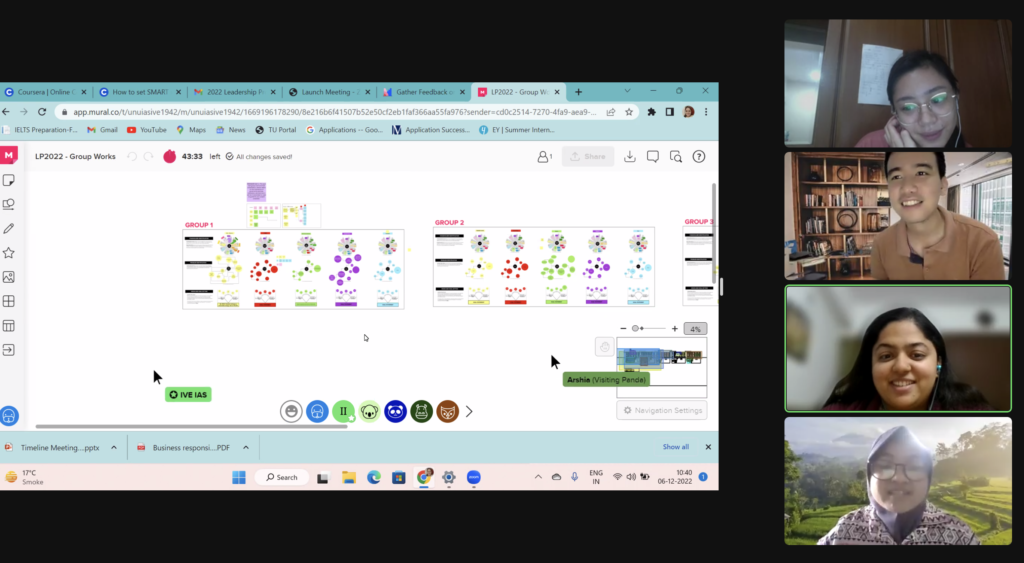 "…a systematic approach to RBM (output, outcomes, indicators, etc.) to apply in my work or project, which is useful and realistic." – Min Mon Myat
"I think it's the awareness of [the] net-zero concept and why it's really important for every individual person to contribute to it especially after seeing how a nation with [a] small population like Bhutan engages its citizens towards these efforts and makes that change needed towards net zero." – Arshia Fathima
"The systems thinking approach, ideals of empathetic leadership, creating measurable goals, data oriented policies, and keeping people at the centre of projects is my key takeaway. I hope as a future policy maker I would look back at this programme as the one that ignited the spirit of innovation and leadership in me." – Shreya Rawat
"That designing any intervention requires consideration of various stakeholders from science to policymakers to interventions at various levels." – Alokita Jha
What changes would you like to see in your city/country/region to achieve net zero and how do you want to contribute to it, based on what you gained from the programme?
"I would like to see sustainable or net zero solutions becoming easier to choose, with increased accessibility and knowledge of why they are important to the society as a whole." – Arushi Verma
"Primarily, I want to drive a clean energy and clean air transition for my city. Not to mention the insights and steps on managing waste and food waste, which is my project team. With this experience and knowledge, I can start taking action for my hometown." – Rhaditia Kurnia Asyuri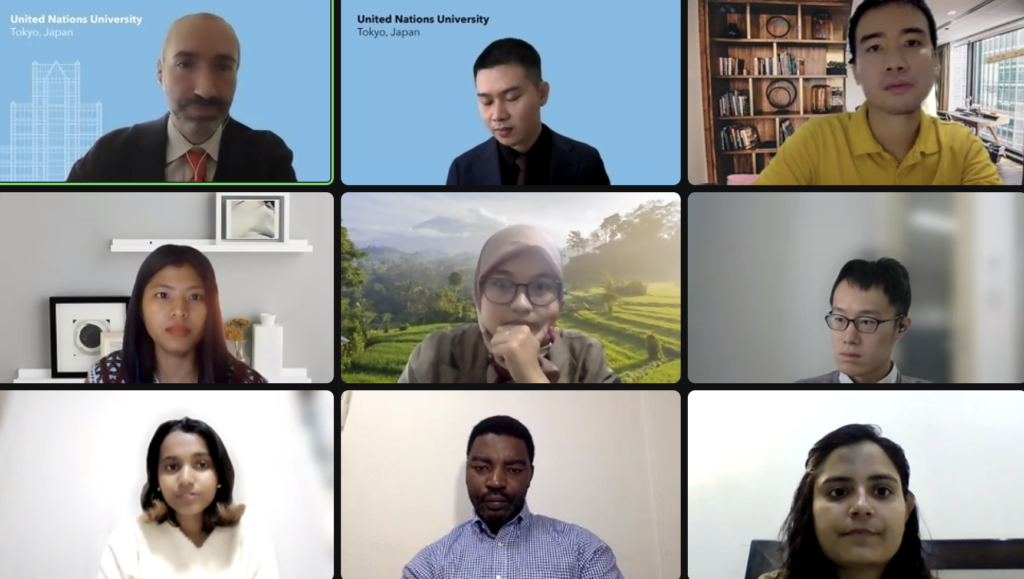 "To help my city to improve its public transport infrastructure and network as well as enhance walkability for local residents and foreign tourists." – Kaidi Ru
"Better city design with more green public spaces in India. To push forward nature-based solutions and to strengthen biodiversity conservation. I was amazed at the reforestation efforts at Costa Rica and would like to see such success in reforestation efforts in India." – Jyothi Priya Putcha
"I would like to see shifts in the choices people make not just based on their convenience but based on conscious thought and empathy for their local community in order for them to adopt sustainable lifestyles towards net zero. So besides empowering the locality with infrastructure and incentives to transition towards net zero, I think its important to also empower them with a sense of community and give them insights on their "personalised" social and environmental impacts. For a start, I could have discussions with my colleagues, students, family and friends to raise awareness on our individual footprints and figure what ONE action each of us can take on a daily basis towards net zero." – Arshia Fathima
"It would be great to incorporate the concepts of using EV-based mobile transport here in Manila to resolve the transport crisis and achieve net zero at the same time." – Trisha Ericka Puli
What do you think are the most important skills that leaders of the future need to solve sustainability issues? And has this concept of yours on leadership changed as a result of the programme?
"Leaders must be open-minded that today's world depends on technology and the internet. However, these factors alone are not enough to realize a breakthrough. From the ProSPER.Net program, I came to understand that the community must also be involved so that this program can achieve sustainability." – Rhaditia Kurnia Asyuri

"The empathy to understand our planet crisis and how it needs to be solved." – Aurelia Aranti
"Among the leadership competencies we learnt, I think that it would be a mix of systems thinking plus collaboration. This is because I see that skills are being developed to solve problems in specific disciplines yet seeing the "bigger picture" of where things fit in or how it could impact another sector is essential to lead the project. For collaboration, besides learning from other's perspectives and trying to bring the team together on a common ground, I find that increasing the participation of team members is particularly important for successful project and is a challenging task to do as a leader." – Arshia Fathima
"In solving sustainability issues, the most important skill the leaders of the future need is the self-awareness competency. It is important for the leaders to keep positioning themselves to quickly see the opportunities and challenges in the changing external environment, which triggers other important skills such as strategic thinking skill, integrated problem solving skill, etc." – Nguyen Thi Hai Yen
"The most important skill for leaders is the ability to communicate and collaborate with other stakeholders. During our presentation, I learned how important it is to be able to communicate clearly and effectively to ensure that stakeholders remain engaged in the topic or discussion." – Trisha Ericka Puli
Overall comments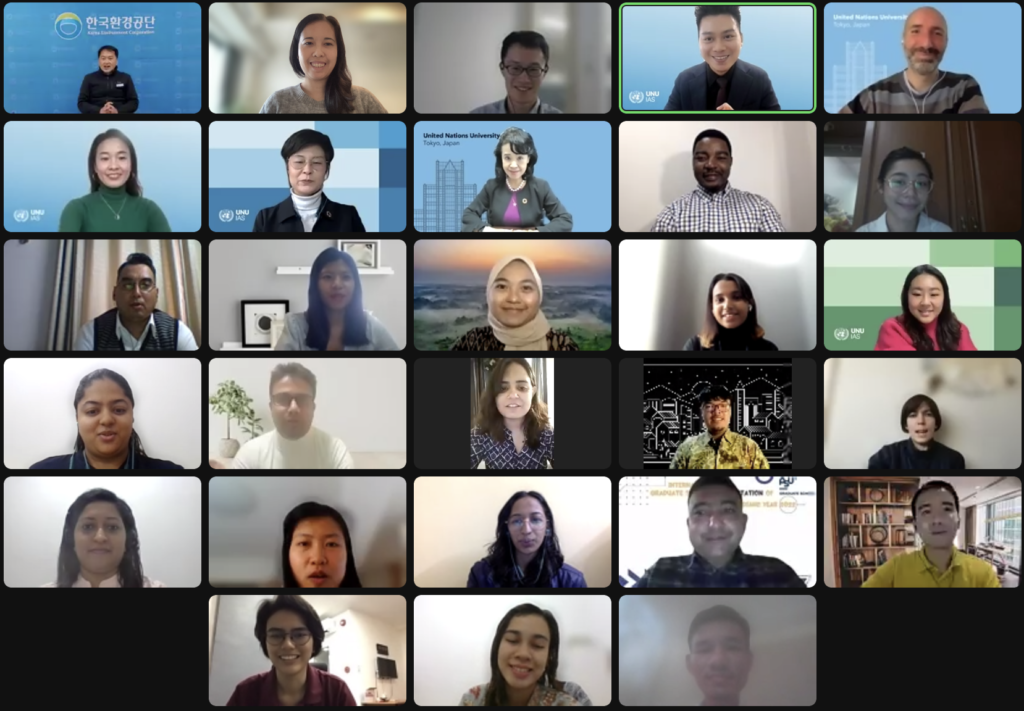 "In the short course of four days, I learned a lot of key tools and techniques to help me lead the sustainability movement in my community." – Arushi Verma
"Although it was a steep learning curve for me when exploring other disciplines besides my major, it was an enlightening and insightful journey for me. It was also a nice experience to work with people from different regions in Southeast Asia and to learn from Q&A sessions on how people have different perspectives on the same topic." – Arshia Fathima
"It was a wonderful experience to attend this programme. From informative keynote speech by the leading expert, to leadership exercise, exciting group work, interesting discussion with participants, [it] was outstanding." – Rajat
---
Video
Take a look at the highlights from the programme here:
---
Photos
Photos from the 2022 ProSPER.Net Leadership Programme can be found on ProSPER.Net's Facebook page here.