ProSPER.Net E-Bulletin Issue 78 (July 2019)
Message from the ProSPER.Net Secretariat
Dear Colleagues and Friends,
The ProSPER.Net Secretariat is pleased to announce open calls for its 2019 ProSPER.Net Leadership Programme and for the hosting of 2020 ProSPER.Net events. Further details are available in the 'Open Calls' section below. We look forward to receiving your applications!
A final reminder about applications for 2019 ProSPER.Net Joint Project Proposals, which are closing on 31 July, 2019. Proposals are to assist in the implementation of the SDGs through research, with an outcome that leads to education and outreach through curriculum development and various learning initiatives. Further details can be viewed here.
As always, we welcome your contributions to the bulletin. If you have any news, upcoming events, or publications you wish to submit, please complete this form and email your submission to the ProSPER.Net Secretariat at ProSPERNet@unu.edu (submissions close on the 15th of each month).
Sincerely,
ProSPER.Net Secretariat
ProSPER.Net Joint Meetings: General Assembly and Board Meeting
Invitations have been sent out to members for the ProSPER.Net Joint Meetings (the 13th General Assembly and the 19th Board Meeting), which will be hosted by the Miyagi University of Education on 18 October, 2019, in Sendai, Japan. Please note the registration deadline of 31 July, 2019.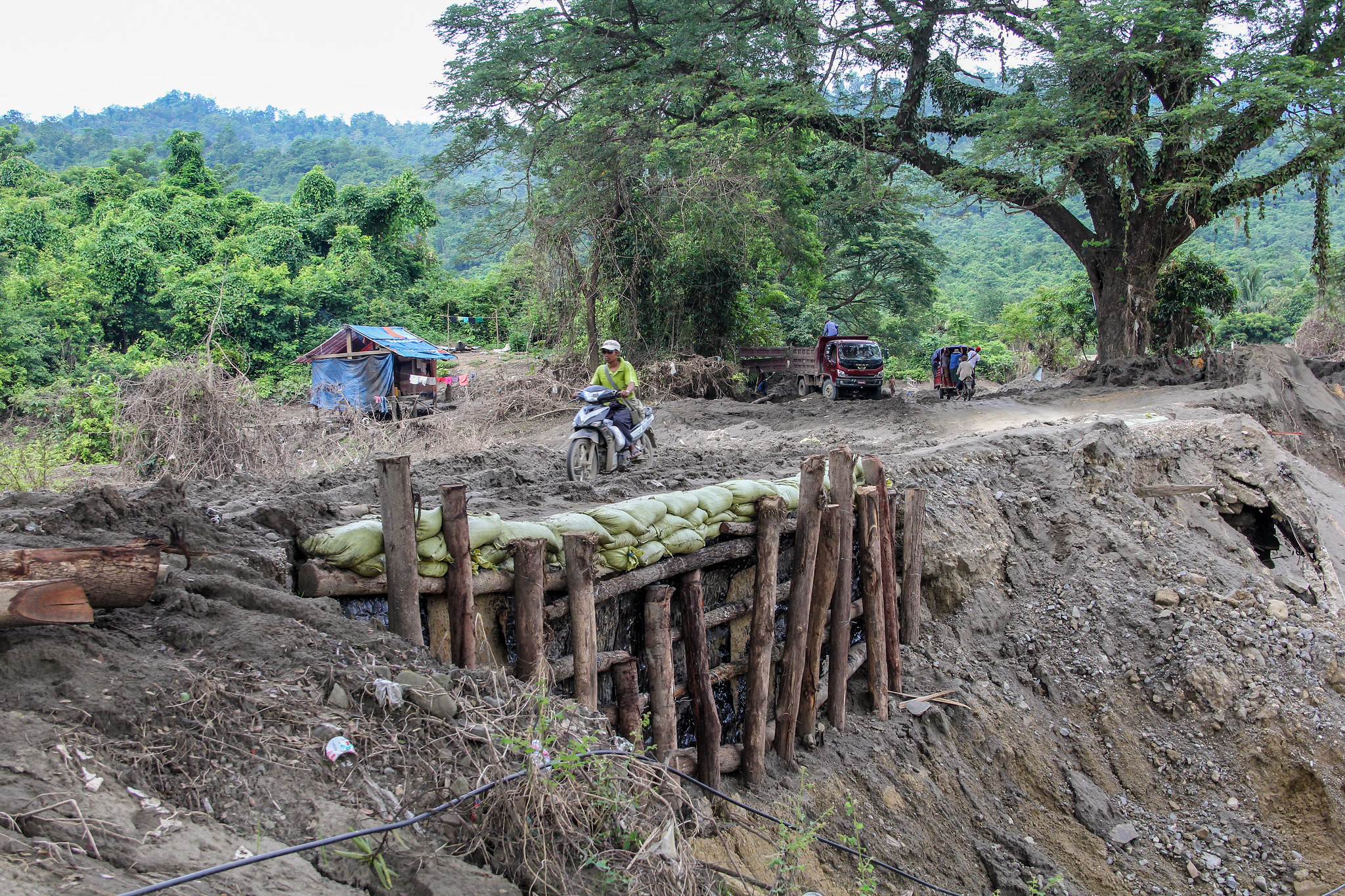 Applications Open: 2019 ProSPER.Net Leadership Programme
(Photo credit: Asian Development Bank / CC BY-NC-ND 2.0)
Calling all future sustainability leaders! Applications are now open for the 2019 ProSPER.Net Leadership Programme, to be hosted by the University of the Philippines Diliman in Quezon City, the Philippines, from 24-30 November, 2019. The theme of this year's Programme is 'Engineering Approaches to Disaster Risk Reduction and Management Towards Sustainable Development in the Asia-Pacific Region'.
Bringing together a diverse group of individuals – from academia, the public sector, the business community, and civil society from around the Asia-Pacific region, both from the social sciences and natural sciences, participants will learn about the challenges and opportunities in relation to disaster risk reduction (DRR) and management.
The week-long programme will expose future sustainability leaders to engineering principles and tools that can aid in formulating sustainable solutions for the Asia-Pacific region, taking into consideration the vulnerability of the region to both man-made and natural disasters.
Applications are open to professionals working in any sector related to DRR (applicants with limited or no engineering background are also encouraged to apply) – this programme is designed for the express purpose of incorporating DRR planning into leadership training, and can be applied within any number of spheres, from city government and business, to education and non-profit work.
For further details and to apply, visit the webpage here. The deadline for applications is 11:59pm, Sunday 18 August, 2019 (Japan Standard Time).
Call for 2020 ProSPER.Net Event Hosts
The ProSPER.Net Secretariat would like to invite members to submit self-nominations to host the upcoming ProSPER.Net programmes and events for 2020:
• Young Researchers' School
• Leadership Programme
• ProSPER.Net General Assembly (may be organised jointly with a Board Meeting)
• ProSPER.Net Sustainability Forum
• Other events (please specify)
Further details and the process to apply can be found here. Applications close on 27 September, 2019.
COPERNICUS Alliance Hosts Virtual Conference on Higher Education for Sustainable Development
9-11 September, 2019, 09:30-12:30 CET (online via Adobe Connect)
The COPERNICUS Alliance, the European Network on Higher Education for Sustainable Development, is organising its first online conference entitled 'Reaching out for the stars: Consolidating the HESD constellation'. The event seeks to unite people and institutions from all over the world to collaboratively explore how to best promote transformative learning experiences for sustainability and enhance the quality of higher education. And better yet – it is free of charge and carbon-free!
Find out more about the programme, format, registration deadline, and how you can get involved by visiting the conference website here.
Regional Climate Weeks
Regional Climate Weeks aim to inspire individuals and organisations to become part of the momentum created by the global climate agreement in Paris, bringing together diverse stakeholders around a common goal of addressing climate change. The upcoming Asia-Pacific Climate Week, to be held in Bangkok, Thailand, will run from 2-6 September, 2019. For more information and to register for the event, visit the website here.
Annual SDG Accord Report 2019: Progress Towards the Global Goals in the University and College Sector
A global alliance of the world's universities, colleges and sustainability networks have launched the second annual SDG report; 'Progress towards the Global Goals in the University and College Sector'.
The research, undertaken by the EAUC (the Alliance for Sustainability Leadership in Education), and presented at the UN High Level Political Forum in New York in July 2019, shows increasing prioritisation of Climate Action (SDG 13) in universities and colleges and recommends its leaders commit to Net Zero Carbon Emissions or risk falling behind institutions that recognise the seriousness of this situation. Download the report here.
Toward One World or Many? A Comparative Analysis of OECD and UNESCO Global Education Policy Documents
This paper, featured in the International Journal of Development Education and Global Learning, examines the policy discourses of UNESCO and OECD in light of SDG 4 on Education. Specifically, through a comparative analysis of selected terms and underlying concepts in key policy documents, the paper distinguishes between UNESCO's notion of global citizenship and the OECD's framework for global competence. Ultimately, the authors discuss whether the organizations' agendas are aimed at a common global vision, or, alternatively, towards two distinct and divergent conceptualizations of an imagined future. Access it here.
The Sustainable Development Report 2019
Prepared by teams of independent experts at the Sustainable Development Solutions Network (SDSN) and the Bertelsmann Stiftung, the Sustainable Development Report 2019 presents the SDG Index and dashboards for all UN member states and frames the implementation of the Sustainable Development Goals (SDGs) in terms of six broad transformations.
Read more and download the full report here.
11 Cities, 3 Continents and 1 Common Challenge: How to Transition Cities Built on Heavy Industry to a More Sustainable Model
For the past two years, eleven cities from the Urban Transitions Alliance (four from the U.S., three from Germany, one from Poland, and three urban districts from China) have been working on tackling the challenges that come with transitioning from an industrial legacy, such as environmental degradation and social inequality. Read more on the Impakter website here.
This is a publication of UNU-IAS ProSPER.Net Secretariat. The bulletin is a great way to share your activities, events and news as a ProSPER.Net member with the rest of the network. Feel free to send us any information you may deem relevant for the rest of the community by completing this form and emailing it to prospernet@unu.edu. We look forward to your inputs! Visit ProSPER.Net regularly for up-to-date news and event information.
ProSPER.Net Secretariat 
United Nations University 
Institute for the Advanced Study of Sustainability 
5-53-70 Jingumae, 
Shibuya-ku, Tokyo 150-8925 
Japan