ProSPER.Net E-Bulletin Issue 50 (March 2017)
Message from the ProSPER.Net Secretariat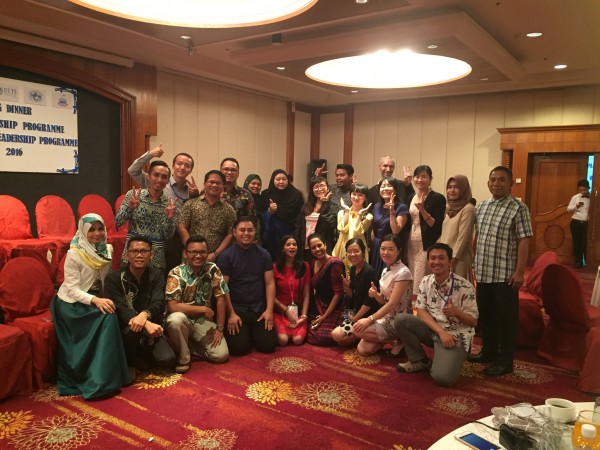 ProSPER.Net Leadership Programme 2017
We are delighted to announce the 2017 ProSPER.Net Leadership Programme on 29 June - 5 July in Bangkok, Thailand, hosted by Chulalongkorn University. The theme of the Programme is "Building Transformational Leadership Towards the Sustainable Development Goals". The Programme is targeted to those working in sustainability fields, including academics and young professionals in the public and private sectors in the Asia-Pacific region.
We encourage all ProSPER.Net members and partners to circulate this open call their institutions and sustainability networks. The completed application form should be sent to prospernet.lp@unu.edu with a CV and a recommendation letter from a direct supervisor, by 20th April, 2017. More information can be found here.
Open Call to Host ProSPER.Net Events in 2018
The ProSPER.Net Secretariat is pleased to announce the 2018 Call for Proposals to host below ProSPER.Net activities:
• Leadership Programme (LP)
• Young Researchers' School (YRS)
• Board Meeting / General Assembly (BM/GA)
• Sustainability Forum
ProSPER.Net members interested in hosting above events can send an expression of interest together with a draft proposal, and a budget plan to the ProSPER.Net Secretariat at prospernet@unu.edu by 26 June, 2017. For more information, visit ProSPER.Net.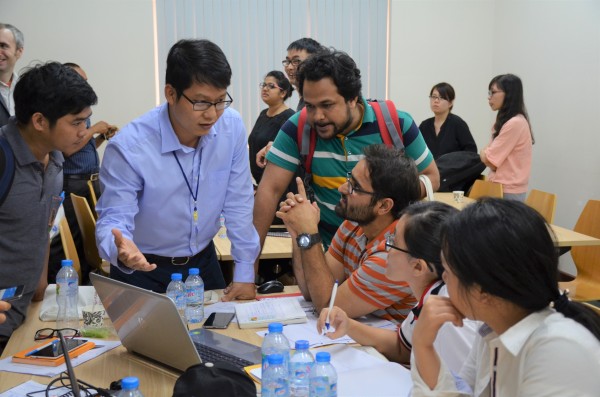 Young Researchers' School (YRS) Concludes on a High Note
Photo: Tran Le Dang Khoa
ProSPER.Net concluded another successful YRS, in Vietnam 6-15 March, 2017. ProSPER.Net would like to thank the International University –Viet Nam National University in Ho Chi Minh City for hosting the School and all ProSPER.Net members that promoted the Programme.
16 PhD students from 11 ProSPER.Net institutions from nine countries around Asia and the Pacific journeyed to Ho Chi Minh City and the surrounding Mekong Delta to learn firsthand from local and international experts about the impacts of climate change, sea level rise, and illegal water use in the region. The ten-day YRS 2017 was divided into lectures, field visits, and writing workshops. Students were provided with a breadth of topics related to water security, policy and practices of river basin management in the Mekong Delta, and environmental impact assessment of fresh water ecosystems as a tool for pollution prevention. Outcomes of the School will soon be posted on ProSPER.Net.
Joint Research Proposal (open only to ProSPER.Net members, deadline 26th of May)
The ProSPER.Net members are encouraged to submit joint research proposals for 2017. Proposals need to be prepared following the updated ProSPER.Net Project Guidelines.
Reminder - New Membership Applications 2017 (deadline 26th of May)
Membership of ProSPER.Net is limited to higher education institutions in Asia-Pacific that offer postgraduate education and research in sustainable development and in ESD related fields. ProSPER.Net also has an affiliate membership category for universities outside the Asia-Pacific region working together with the network for the benefit of the region. Read more
ProSPER.Net Joint Meetings: 17th Board Meeting and 11th General Assembly
5-6 July, 2017, Chulalongkorn University, Bangkok, Thailand
Focal points of each member institute should have received their invitation via e-mail from the Secretariat.
Kindly notify us of your attendance by submiting the registration form to the Secretariat by 26th May. More information on these events  can be found here.
Public Engagement for the Global Goals with a Special Focus on Sustainable Oceans
19 April, 2017, UNU HQ, Tokyo, Japan
UNU-IAS, the Global Environment Outreach Centre (GEOC) and the Embassy of Sweden are holding an International Symposium: Public Engagement for the Global Goals with a Special Focus on Sustainable Oceans with Swedish Crown Princess Victoria as the Sustainable Development Goals Advocate. Johan Rockström and Henrik Österblom from the Stockholm Resilience Centre will be panelists. Read more
SDG Dialogue: Global Companies and the 2030 Agenda
20 April, 2017, UNU HQ, Tokyo, Japan
The event will discuss key questions such as: How can global companies integrate social and environmental agendas into corporate management? How can environmental, social, and governance (ESG) investment criteria be linked to the 2030 Agenda? Read more.
1st International Conference of European and Asian Researchers and Educators on Lifelong Learning for Sustainable Development
12-14 May, 2017, Boracay, Philippines
This conference will be under the theme "Universities and Communities in Asia and Europe: Creating Meaning for Sustainable Development" hosted by the Danish Ministry of Foreign Affairs, in cooperation with the Asia-Europe Foundation (ASEF), the National Association of UNESCO Clubs in the Philippines (NAUCP), UNESCO Philippines, and others. Read more
UN Ocean Conference
5-9 June 2017, New York, US
The Governments of Fiji and Sweden are co-hosting this high-level United Nations Conference to support the implementation of SDG 14: Conserve and sustainably use the oceans, seas and marine resources for sustainable development. Read more
International Capacity Building Workshop on Green Growth
19-23 July 2017, Melaka, Malaysia
The World Youth Foundation, together with the Ministry of Youth and Sports of Malaysia, the International Youth Council, IDEAS for US are organizing the event. The workshop will be addressing issues on sustainable cities, and on education and awareness strategies and policies. Read more
UNESCO Prize for Girls' and Women's Education
The UNESCO Prize for Girls' and Women's Education is now open for nominations. The Prize annually awards US $50,000 for two recipients (individuals, institutions and non-governmental organizations) making outstanding contributions to girls' and women's education. Deadline is 5 May 2017. Read more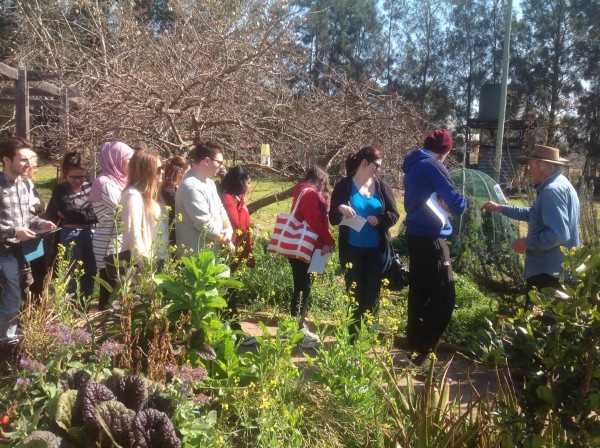 Western Sydney University - A Pioneer in Implementing ESD Values Across Faculties and Beyond Campus
Photo: Students visiting the EarthCare site learn how to establish organic gardens in schools by Brenda Dobia
Western Sydney University is one of the pioneers in establishing 'sustainability literacy' across all levels of the institute.
Not only do they make curriculum changes geared towards sustainability education, but they integrate new ways of thinking and learning that enable students to recognise the connections between environmental issues, social patterns and actions. However, ESD at Western Sydney University goes beyond the implementation of individual ESD units into curricula. Read more
Building Educators Capacity in Sustainability – European Project Results
The Regional Centre of Expertise on ESD (RCE) Severn, UK, recently completed a unique EU-funded collaboration project "University Educators for Sustainable Development (UE4SD)" with 53 partners across Europe. UE4SD focused on professional development of academics to advance ESD in tertiary education and has mapped policy and best practices, published new resources and piloted a training academy in ESD. Read more
UNU-IAS collaborates in the 8th International Conference on Environmental and Rural Development
A total of 159 researchers participated in the 8th International Conference on Environmental and Rural Development (ICERD) "Approaches to Environmental and Sustainable Development", hosted by Sukhothai Thammathirat Open University (STOU) in Thailand on 25-26 February 2017. Participants heard presentations on infrastructural systems, education for sustainable rural development, environmental management, and agricultural systems. Read more
UNESCO Week for Peace and Sustainable Development: The Role of Education
Photo: Canadian Commission for UNESCO - Forum participants at one of the exhibition booths
The UNESCO Week for Peace and Sustainable Development gathered more than 400 experts, practitioners and policymakers.
During the event participants examined pedagogical approaches and teaching practices to achieve the SDGs through ESD and Global Citizenship Education. Read more
At the same time more than 250 practitioners, policymakers, and experts in ESD gathered in Ottawa, Canada, for the Review Forum for the UNESCO Global Action Programme (GAP) on ESD: Implementation and Innovation. The event was part of the UNESCO Week. The publication 'Education for Sustainable Development Goals – Learning Objectives' launched during the event, aims to support policy-makers, curriculum developers and educators in designing strategies,  and curricula to promote learning for the SDGs.
International Journal of Sustainability in Higher Education
The International Journal of Sustainability in Higher Education (IJSHE) is the first international scholarly publication to address the need for documentation and dissemination of research, studies and projects on sustainability matters at universities. The latest publication from 2017 can be found here.
China's 13th Five-Year Plan: New Plans on Education for ESD
The Plan defines the requirements for implementing ESD at all education levels in China. Its requirements are, among others, to deepen education in water conservation, energy saving and food saving; in economy and waste reduction practices; and in sustainable development and lifestyles. Read more
This is a publication of UNU-IAS ProSPER.Net Secretariat. The bulletin is a great way to share your activities, events and news as a ProSPER.Net member with the rest of the network. Feel free to send us any information you may deem relevant for the rest of the community to prospernet@unu.edu. We look forward to your inputs! Visit ProSPER.Net regularly for up-to-date news and event information
ProSPER.Net Secretariat 
United Nations University 
Institute for the Advanced Study of Sustainability 
5-53-70 Jingumae, 
Shibuya-ku, Tokyo 150-8925 
Japan