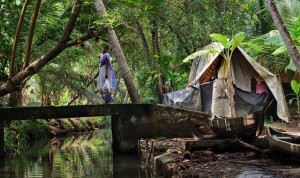 Photo: BaCH Initiative
The 1st meeting of the Interagency Liaison Group on Biodiversity and Health (organized by the CBD Secretariat and the WHO) in May 2017 aimed to strengthen collaboration and policy coherence at the intersection of human health and biodiversity.
The Biodiversity and Community Health Initiative (BaCH)
 focused on biodiversity, traditional knowledge and community health hosted by UNU was also highlighted. The meeting discussed priorities of various core partners in terms of capacity building, awareness raising and research collaboration. Follow up activities including the upcoming CBD-SBSTTA22 in Montreal and the next World Health Assembly were planned. 
Read more