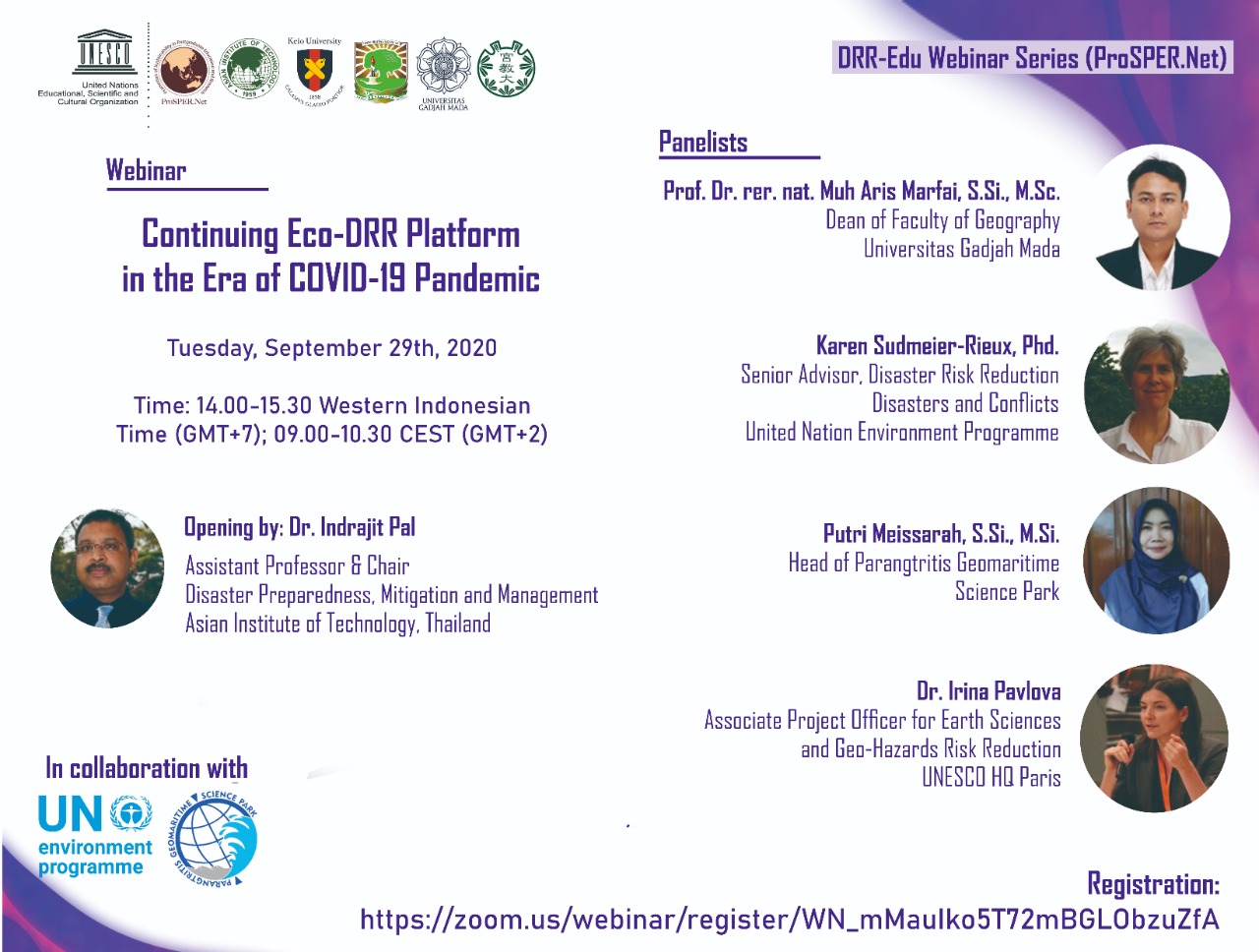 The 3rd webinar for the Disaster Risk Reduction Education Series (DRR-Edu Series), will be on the theme, 'Ecosystem-based Disaster Risk Reduction (Eco-DRR) and Climate Change Adaptation: Context, Approach and Praxis'. This event is one of the webinar series conducted collaboratively between the Asian Institute of Technology, Thailand; Universitas Gadjah Mada, Indonesia; Keio University, Japan; Miyagi University of Education, Japan; and Andalas University, Indonesia, under the ProSPER.net consortium, as part of the ProSPER.Net joint research project, 'Disaster Education For Integrating SFDRR And SDG In Asia'.
The webinar of the module will present an overview of widely recognised and well-developed approaches, as well as on-the-ground experiences of ecosystem-based disaster risk reduction and climate change adaptation in Indonesia and at the international level. The webinar will highlight the relevance of these approaches and experiences in the context of disaster risk reduction and climate change adaptation.
Date: 29 September, 2020
Time: 14:00-15:45 (Western Indonesian Time)
Register: Complete the webinar registration here.