ProSPER.Net E-Bulletin Issue 59 (December 2017)
Dear Colleagues and Friends,
We would like to wish you all a Happy Holidays and a prosperous New Year!
Please note that the ProSPER.Net Secretariat will be closed during the UNU's official vacation period (21 December, 2017 – 2 January, 2018). We will process your requests and emails when we return in the New Year.
Sincerely,
ProSPER.Net
2018 Sustainable Agriculture Education Association (SAEA) Conference
27-29 July, 2018, University of Hawai'i, West Oʻahu, USA
The University of Hawai'i is calling for proposals for its 2018 SAEA Conference which will highlight models of higher education that represent indigenous knowledge, decolonisation, and socio-ecological resilience in food systems education. Read more
2018 AASHE Conference & Expo
2-5 October, 2018, Pittsburgh, Pennsylvania, USA
Under the theme of "Global Goals: Rising to the Challenge," the 2018 AASHE Conference & Expo will examine the critical role of higher education in achieving the United Nations Sustainable Development Goals (SDGs). The AASHE is currently calling for proposals – find out more about the conference here or about submitting your proposal here.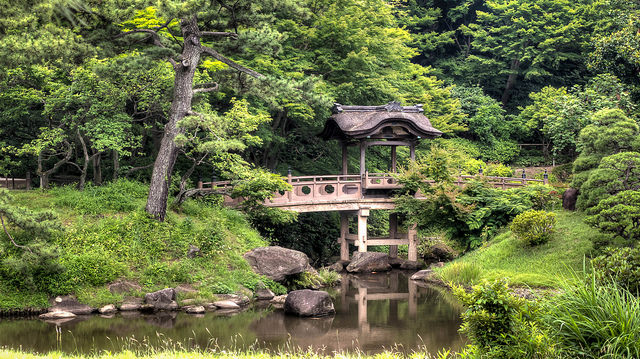 2018 ProSPER.Net Young Researchers' School – Applications Closing Soon!
Photo: Joe deSousa
A reminder that applications are currently open for postgraduate students from ProSPER.Net member universities to participate in the 2018 ProSPER.Net Young Researchers' School (YRS) on Sustainable Urban Development for the World's Megacities, to be held in Kanagawa, Japan, on 4-11 March, 2018. Hosted by the United Nations University Institute for the Advanced Study of Sustainability (UNU-IAS), the YRS will provide postgraduate students in the network an opportunity to engage with issues related to sustainable development in the context of planning and policies in a global megacity. Applications close 16 January, 2018. Read more
Apply Now for 2018 UNU-IAS Master's and Doctoral Programmes
UNU-IAS is now accepting applications for September 2018 admission to its postgraduate degree programmes: the MSc in Sustainability and the PhD in Sustainability Science. The application deadlines are 28 February, 2018 for the master's programme, and 27 April, 2018 for the doctoral programme. Both programmes start in September 2018. Read more
Apply Now for the 2018 JSPS-UNU Postdoctoral Fellowship Programme
UNU-IAS is now accepting applications for the JSPS–UNU Postdoctoral Fellowship programme. Jointly organised by UNU-IAS and the Japan Society for the Promotion of Science (JSPS), the JSPS–UNU Postdoctoral Fellowship programme provides promising, highly qualified, young researchers with the opportunity to conduct advanced research relevant to the main thematic focus areas of the institute. The application deadline for the JSPS–UNU Postdoctoral Fellowship programme is 28 February, 2018. The start date for the fellowships is 1 September, 2018. Read more
UN General Assembly Adopts a Resolution on Education for Sustainable Development
The Second Committee of the United Nations General Assembly has adopted a resolution reaffirming 'Education for Sustainable Development in the framework of the 2030 Agenda for Sustainable Development'. Read more
This is a publication of UNU-IAS ProSPER.Net Secretariat. The bulletin is a great way to share your activities, events and news as a ProSPER.Net member with the rest of the network. Feel free to send us any information you may deem relevant for the rest of the community to prospernet@unu.edu. We look forward to your inputs! Visit ProSPER.Net regularly for up-to-date news and event information
ProSPER.Net Secretariat 
United Nations University 
Institute for the Advanced Study of Sustainability 
5-53-70 Jingumae, 
Shibuya-ku, Tokyo 150-8925 
Japan