ProSPER.Net E-Bulletin Issue 58 (November 2017)
As Communications Associate for the ESD team, I have been serving the RCE Network and ProSPER.Net for almost four years. It is time for me to move on, and I would like to take this opportunity to say goodbye to all of you, whom I have had the pleasure to work with and to interact. Working for ProSPER.Net has been incredibly rewarding, and I have learned plenty during my time here. I would like to thank all of you for your hard work and commitment to make our future a more sustainable one, and wish each one of you individually, and your institutions the best of luck.
My successor will be Nancy Pham. She will join the team as early as 1st December. Many of you will meet her soon, and I am sure she will be in touch with most of you at one point or another. Please join me in welcoming Nancy to the team!
Best Wishes, Hanna Stahlberg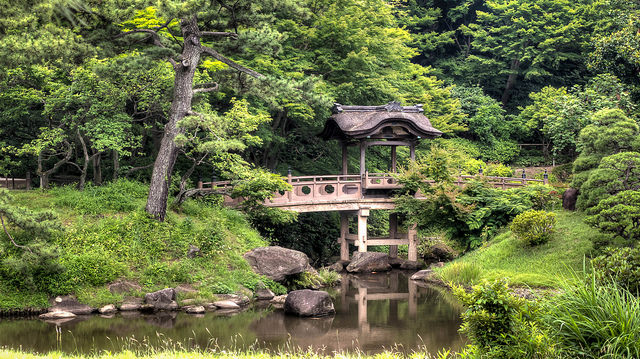 2018 ProSPER.Net Young Researchers' School
The United Nations University Institute for the Advanced Study of Sustainability (UNU-IAS), and the ProSPER.Net Secretariat invite you to participate in the 2018 ProSPER.Net Young Researchers' School (YRS), to be held in Kanagawa, Japan, on 4-11 March 2018.
Photo: Joe deSousa
Applications are open for postgraduate students from ProSPER.Net member universities to participate in the interdisciplinary Young Researchers' School on Sustainable Urban Development for the World's Megacities. To see if your university is eligible, please check the list of ProSPER.Net members here.
The aim of the 2018 ProSPER.Net YRS is to offer postgraduate students in the network an opportunity to engage with issues related to sustainable development in the context of planning and policies in a global megacity. This time, we will also accept a limited number of Master students from ProSPER.Net universities. They can apply if they received supervisor's approval, who in turn received approval from a ProSPER.Net focal point. Read more
Transforming Education for Humanity (TECH 2017)
16 December 2017, Visakhapatnam, India
TECH 2017 will be the first in a series of biennial conferences focused on educational technology and digital pedagogies for building peaceful and sustainable societies, towards achieving the Sustainable Development Goal 4.7. The event is organized by the Mahatma Gandhi Institute of Education for Peace and Sustainable Development (MGIEP). Read more
2018 Blue Shield Australia Symposium: Cultural Heritage, Climate Change and Natural Disasters
29-30 January 2018, Canberra, Australia
The Asia-Pacific region face threats to cultural heritage from climate change and natural disasters. This symposium will bring together people working in the fields of climate change mitigation and disaster recovery across the culture sector. Read more
The Sustainability Summit
23-24 March 2018, London, UK
What does COP21 and the push for greater environmental sustainability mean for business? The Sustainability Summit will bring together key thinkers, policymakers and business leaders, who will deliver strategies, ideas and solutions to decision makers, helping them to turn challenges into new opportunities and prepare for the future.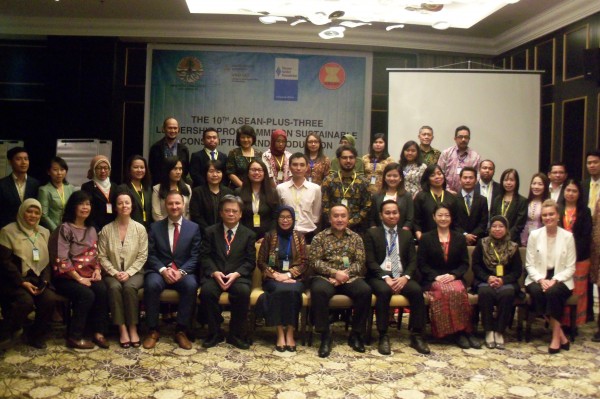 10th ASEAN+3 Leadership Programme Focuses on Sustainable Consumption and Production, Policy and Implementation
The 10th ASEAN+3 Leadership Programme, organized in Yogyakarta, Indonesia, on 10-13 October 2017, was hosted by the Ministry of Environment and Forestry of Indonesia. The impact of this programme is highly significant, as it enhanced the knowledge and skills of policymakers, focusing on policy development and implementation, to achieve those key goals and targets related to Sustainable Consumption and Production (SCP) across the Sustainable Developing Goals (SDGs). It exposed policymakers to practical learning cases. The priority of the 10th ASEAN+3 LP was enabling policy measures, strategies and actions for SCP in the ASEAN+3 region's value chains in food security, sustainable food systems and livelihood. Read more
Winners 2017 SEAMEO-Japan ESD Award
The Southeast Asian Ministers of Education Organization (SEAMEO) and the Ministry of Education, Culture, Sports, Science and Technology – Japan (MEXT), in cooperation with UNESCO Bangkok recently announced the winners of the 2017 SEAMEO-Japan Education for Sustainable Development (ESD) Award under the theme of 'Improving Health Nutrition'. Read more
Rising to the Challenge: Malaysia's Contribution to the SDGs
SDSN Malaysia has collated local projects and their best practices into a book. The aim is to provide an engaging overview of the various initiatives available to achieve the SDGs. Get more information here.
SDSN Networks in Action Report
To download click here.
#YouthWagingPeace: A Youth-led Guide on Prevention of Violent Extremism through Education.
#YouthWagingPeace integrates more than 150 concrete voices and experiences of youth from over 58 countries from all corners of the world, and puts forth tangible action guidelines for teachers, school administrators, policymakers, youth and other stakeholders with the power to positively influence the behaviour of a young person. To know more about the guide, click here.
This is a publication of UNU-IAS ProSPER.Net Secretariat. The bulletin is a great way to share your activities, events and news as a ProSPER.Net member with the rest of the network. Feel free to send us any information you may deem relevant for the rest of the community to prospernet@unu.edu. We look forward to your inputs! Visit ProSPER.Net regularly for up-to-date news and event information
ProSPER.Net Secretariat 
United Nations University 
Institute for the Advanced Study of Sustainability 
5-53-70 Jingumae, 
Shibuya-ku, Tokyo 150-8925 
Japan