ProSPER.Net E-Bulletin Issue 52 (May 2017)
Message from the ProSPER.Net Secretariat
Open Call to Host ProSPER.Net Events in 2018
The ProSPER.Net Secretariat is pleased to announce the 2018 Call for Proposals to host below ProSPER.Net activities:
• Leadership Programme (LP)
• Young Researchers' School (YRS)  - 2017/2018
• Board Meeting / General Assembly (BM/GA)
• Sustainability Forum
ProSPER.Net members interested in hosting above events can send an expression of interest together with a draft proposal, and a budget plan to the ProSPER.Net Secretariat at prospernet@unu.edu by 26 June, 2017. For more information, visit ProSPER.Net.
ProSPER.Net Joint Meetings: 17th Board Meeting and 11th General Assembly
5-6 July, 2017, Chulalongkorn University, Bangkok, Thailand
Focal points of each member institute should have received their invitation via e-mail from the Secretariat.
Kindly notify us of your attendance by submiting the registration form to the Secretariat by 26th May. More information on these events  can be found here.
Rikkyo University - 10th Anniversary of ESD Research Centre
17 June 2017, Tokyo, Japan
ProSPER.Net member Rikkyo University is organizing this event, which is held in Japanese only. Read more  
A brief introduction of their ESD Research Centre is available in English here.
Youth Leadership Program: Community Resilience for Promoting SDGs in a Changing Climate
12-21 September 2017, Yogyakarta, Indonesia at Universitas Gajah Mada
Postgraduate students and young professionals with the motivation to be an agent of change and participate in creating innovative solutions that will sustainably improve quality of life. Read more
ASEAN Data Science Explorers
ASEAN youths in Southeast Asia are invited to help harnessing the power of data to highlight key issues in the region. Join the competition today if you are an ASEAN national above 16 years old and studying at a tertiary institution in Southeast Asia! Deadline is 16 June 2017.
New Course on ESD in Higher Education, SWEDESD
SWEDESD, together with Åbo Akademi University and the Baltic University Programme (BUP), have developed a new course for university teachers in ESD that will run from September 2017 to February 2018. Deadline is 20 June 2017. Read more

Lights, Camera, Action - Win Your Way to COP 23 in Bonn
Make an engaging maximum 3-minute video about your activities and submit in online. Win a round trip to COP23 in Bonn, Germany this November 2017 and a position as a youth reporter at COP23, where you will assist the UNFCCC Newsroom team. Submit between 10 May 2017 - 18 August 2017. Read more
Wenhui Award for Educational Innovation 2017: Innovations in the Professional Development of Teachers
The Award will go to two individuals or institutions from the Asia and Pacific region. The winners will each receive a Certificate of Excellence and prize money of US$ 20,000. Read more
#WhosAccountable? Survey for the Upcoming GEM Report 2017 on Accountability in Education
The Global Education Monitoring Report (GEM Report), which monitors progress towards the education targets in the SDGs framework, launched a survey to feed information into the next annual GEM report, which focuses on Accountability in Education. Read more
MOFCOM-sponsored International MSc in Environment Management and Sustainable Development
The International MSc in Environment Management and Sustainable Development coordinated by the UN Environment-Tongji Institute of Environment for Sustainable Development, targets governmental officials, research fellows, and senior management on their master and doctor education in China. Deadline is 30th June, 2017. Read more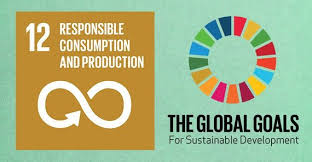 UNU-IAS Continues to Forge Partnership with ASEAN on ESD
In order to strengthen its engagement with the ASEAN Member States in the area of Environmental Education (EE) and ESD, UNU-IAS participated in the 9th Meeting of the ASEAN Working Group on Environmental Education (AWGEE) held in Bangkok, on 23-24 May 2017. As a contribution to the implementation of the The ASEAN Environmental Education Action Plan (AEEAP), UNU-IAS leads the annual offering of the ASEAN+3 Leadership Programme on Sustainable Consumption and Production (SCP), in collaboration with other UN agencies (UNEP and UNIDO) as well as the ASEAN Secretariat, the Hanns Seidel Foundation and the host country's Ministry or Department of Environment.  Indonesia offered to host this year's programme - the 10th ASEAN+3 LP – in October 2017.  The programme will focus on SCP (SDG 12) and the interconnections with other development goals and targets. Read more
Sixteen Cities Receive UNESCO Learning City Award 2017
Sixteen cities in total have been selected to receive a UNESCO Learning City Award 2017 in recognition of their outstanding progress in promoting education and lifelong learning within their communities. Read more
Turning Passion into a Career
Brittany Hardiman (RCE Greater Western Sydney) explains how she translated her passion for sustainability into a career. Brittany works as a Sustainability Officer at Western Sydney University. Here she discusses the varied opportunities she had professionally since graduating from the School of Science and Health. Watch the video here.
Dzulkifli Abdul Razak Receives Universitas 21 2017 Gilbert Medal
The International Association of Universities immediate past President Prof Tan Sri Dzulkifli Abdul Razak and long-standing Ubuntu Committee member has been awarded the Universitas 21 2017 Gilbert Medal. Read more
Finalist Teams Announced in Wege Prize 2017
Five teams made it to the finals with interesting and innovative projects on how to change economies and make them more sustainable. Read more
Philippines and India Win Youth Photo Competition on SDG 4.7
The three winners of the youth photo competition on the themes of Target 4.7 in the SDG 4 on education, organized by the Global Education Monitoring Report Team, were announced. Read more
Impact Evaluation Practice, 2nd Edition, Gertler, P., et al., World Bank Group
The book provides practical guidelines for designing and implementing impact evaluations, along with a nontechnical overview of impact evaluation methods. It covers the newest techniques for evaluating programs and includes state-of-the-art implementation advice. It has plenty of examples, especially in schools. The accompanying website has some further education materials.
Education and Sustainability: Paradigms, Policies and Practices in Asia, ed. M.Y. Merrill, et al.
This book is an introduction to the state of sustainability education in Asia. It covers national policies, institutional policies and practices within universities, sustainability considerations for teacher training at schools of education, and pedagogical practices for sustainability in higher education. Read more
This is a publication of UNU-IAS ProSPER.Net Secretariat. The bulletin is a great way to share your activities, events and news as a ProSPER.Net member with the rest of the network. Feel free to send us any information you may deem relevant for the rest of the community to prospernet@unu.edu. We look forward to your inputs! Visit ProSPER.Net regularly for up-to-date news and event information
ProSPER.Net Secretariat 
United Nations University 
Institute for the Advanced Study of Sustainability 
5-53-70 Jingumae, 
Shibuya-ku, Tokyo 150-8925 
Japan