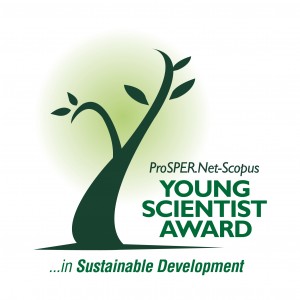 The ProSPER.Net-Scopus Young Scientist Award in Sustainable Development is given annually to young scientists or researchers, based in the Asia-Pacific region (excluding USA and Canada), who have made significant contributions in the area of Sustainable Development.
For 2015, Awards were given in the areas of Energy, Water and Biodiversity.
As part of the judging process, the top finalists in each category were sponsored to present their work in a public symposium held on 27th July 2015 in Yokohama, Japan.
The International Forum for Sustainable Asia and the Pacific (ISAP), also organised by UNU-IAS was held back to back with this year's ProSPER.Net YSA Symposium on 28-29 July 2015. For more information on ISAP 2015 please scroll to the bottom of this page.
List of Winners of the 2015 YSA and Photos
Summary report of the 2015 YSA
---