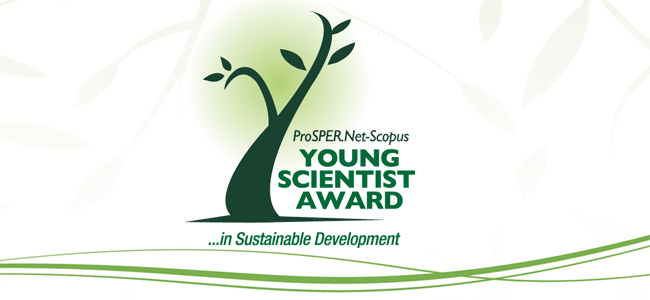 The winners of the 2009 ProSPER.Net-Scopus Young Scientist Award were announced and felicitated in an event held at the Asian Institute of Technology in Bangkok, Thailand on 3 June 2009.
Kee-hung Lai from the Hong Kong Polytechnic University won the award in the business and sustainable development category, Ian Charles Anderson from the University of Western Sydney in Australia in the agriculture and natural resources category, and Jiangyong Hu of the National University of Singapore in the Engineering and Technology category.
The three winners and twelve runners-up, in the award categories of Business, Engineering and Technology and Agriculture and Natural Resources, are all prominent young scholars in the Asia-Pacific region. Award finalists presented their work during a symposium held on 3 June. The symposium and awards ceremony were the highlights of the series of ProSPER.Net events that ran from 2-5 June 2009.
The top candidates in each category were selected from over a hundred applications received from eighteen countries in the Asia-Pacific region. Leading the awards' organising team were Peter Haddawy of the Asian Institute of Technology and Lee Inn Beng of Elsevier Asia-Pacific.
In his introduction of the concept and efforts behind the awards, Peter Haddawy underscored the essence of research, which is to benefit society. "We are excited about the enormous growth in scientific discoveries in the Asia Pacific region and recognise that continuing this momentum lies in the hands of young researchers. Recognising the importance of developing the economies of this region in a sustainable way, this award is intended to promote the careers of young scientific leaders in sustainable development, and to inspire others through their example," he added.
The awards were developed jointly by ProSPER.Net and Scopus, the largest abstract and citation database of peer-reviewed literature. Elsevier, a leading publisher of scientific, technical and medical information products and services, sponsored the awards.