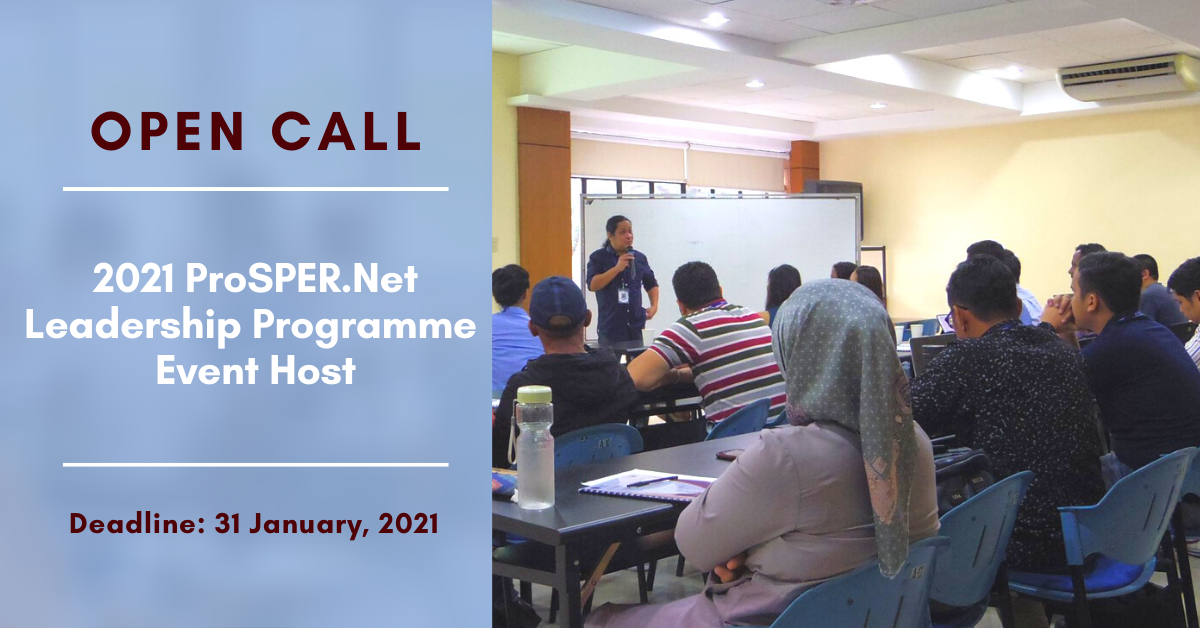 The ProSPER.Net Secretariat would like to invite members to submit self-nominations to host the ProSPER.Net Leadership Programme for 2021. 
Over the years, the network members have taken turns in hosting the Leadership Programme. Hosting ProSPER.Net programmes/events gives the host institute a great opportunity for networking, promotion and capacity building. 
Member institutions interested in hosting can self-nominate by sending an official letter to the ProSPER.Net Secretariat. A hosting member may invite other ProSPER.Net members located in neighboring areas to co- host. In order to aid in the selection process, the following information should be included in the application letter: 
Proposed dates
Location and capacity of proposed venue (please note, the proposal is to cover an in-person event, with an online event as a back-up, due to uncertainty related to the COVID-19 pandemic)
Proposed theme
Tentative sources of funding (details on budget plan)
Contact person(s) with relevant assigned tasks and/or responsibilities
The ProSPER.Net Secretariat will gladly assist in designing an event programme and coordinating a timeline. Please note however, the event host is requested to cover the organisational costs in most cases. 
Members interested in hosting the ProSPER.Net Leadership Programme are requested to submit an official letter of interest to the ProSPER.Net Secretariat (prospernet@unu.edu) by Sunday 31 January, 2021.  
Application and inquiries should be addressed to: ProSPER.Net Secretariat (prospernet@unu.edu).