Climate Change: Global issues, local actions and transdisciplinary solutions
The 2021 ProSPER.Net Leadership Programme was held from 14th – 24th September, in a virtual format, hosted by UNU-IAS and Social Innovation Japan.
The programme brought together 24 participants from 10 countries across the Asia-Pacific region, comprising of young professionals and emerging leaders in academia, the public sector, the business community, and civil society, in a programme of lectures and workshops under the theme 'Climate Change: Global issues, local actions and transdisciplinary solutions'.
The climate crisis is one of the most pressing threats facing communities around the globe. How we respond, often in tandem with other areas of sustainable development, requires leadership that is able to address different yet interconnected challenges.
This year's Leadership Programme offered participants the opportunity to build skills to view the climate crisis from a holistic lens of sustainable development and to explore interdisciplinary solutions within the context of their local communities. It aimed to seize the momentum of the 'build back better' initiatives that have emerged from the COVID-19 pandemic.
Read the full report here.
The ProSPER.Net Secretariat would like to thank Social Innovation Japan for their wonderful efforts and collaboration in co-organising the 2021 ProSPER.Net Leadership Programme with UNU-IAS.
---
Programme – Presentations
The full programme can be viewed here.
Tuesday 14 September, 2021
Presentation
Presenter/s
Outcome/s
Keynote Lecture #1
"The Climate Crisis, Sustainable Development and the Role of Leadership, 'Followership' and Collective Action"
Professor Peter Higgins, RCE Scotland / University of Edinburgh
Presentation slides
Wednesday 15 September, 2021
Presentation
Presenter/s
Outcome/s

Keynote Lecture #2




"Climate Action: the need for a systemic approach"

Professor Lauren Rickards, ProSPER.Net Member / RMIT University
Presentation slides
Thursday 16 September, 2021
Presentation
Presenter/s
Outcome/s
Panel Session "Exploring Climate Action: Multi-Stakeholder Dialogue"
Moderator: Dr. Philip Vaughter (UNU-IAS)

Policymaker: Ms. Arumningsih Sudjatma, Ministry of National Development Planning/Bappenas

Youth: Mr. Ian Shimizu, Founder of WeMori

Business: Ms. Trista Bridges, Principal & Co-founder, Read The Air & ESG/sustainability expert / speaker

NGO: Mr Ramon Mapa, People's Initiative for Learning and Community Development (PILCD)

Presentation slides
Workshop "Leadership for Sustainability"
Dr. Fumiko Noguchi (UNU-IAS)
Presentation slides
---
Group presentations: Climate Change Challenges – Developing a Prototype for a Climate Change Solution
KyoEco (presentation slides / video)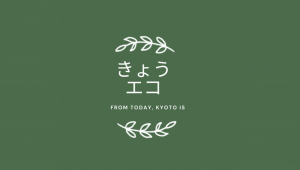 Devina Khoirunnisa – Disaster Management Research Officer, Cerdas Antisipasi Risiko Bencana (CARI!)
Joanna Isabel Vergara Galeste – Partner, Planeta Cares | Grassroots Project Manager, Ecopolis Pasig
Nanami Yamada – Consultant / Sales Representative, IBM
Anuantaeka Takinana – PhD Candidate, Graduate School of Global Environmental Studies, Kyoto University
Kittipong Chanchieovichai – Managing Director, Chanmonkong Co., Ltd.
Climate Change Capacity Building & Education Program in Fiji (presentation slides / video)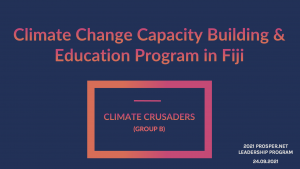 Prantik Mitra – Senior Programme Manager – Data and Applied Sciences, MicroEnergy Credits
Bindiya Rashni – PhD Candidate, The School of Agriculture, Geography, Environment, Ocean & Natural Sciences (SAGEONS), The University of the South Pacific
Yusrin Faiz Abd Wahab – Researcher & Special Officer / Land Surveyor (Sr) / Sustainable Construction Department / Construction Research Institute of Malaysia
Gelie Erika Esteban – Co-Founder, Adto sa Sidlakan Association Inc.
Sana Kawasaki – Copywriter, Communication Planner / 1st Creative Planning Division, DENTSU INC.
OCEAN – Operation for Circular Economy Alliance and Network (presentation slides / video)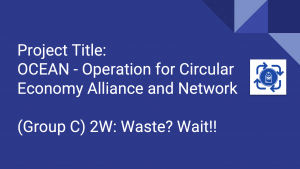 Eko Octavianus Chalim – Director / PT Sahabat Laut Lestari
Mohita Taneja – Associate Consultant, Deal Advisory and Strategy – Infrastructure Team, KPMG Global Services Private Limited
Muzaffar Khan – Executive Engineer, Punjab Irrigation Department
Shuling Huang – Partner, Director of Education Department, MyH2O
Yukari Shishido – Alumni Coordinator, U.S.-Japan Council
S-Energy: A Sustainable, Symbiosis, Synergy-driven Ecosystem Approach for Clean Energy Access (presentation slides / video)

Jean Paula Regulano – Climate Change Commission, Philippines
Kana Watando – Co-founder & Director, INOW Kamikatsu Program Coordinator, Zero Waste Academy
Muhammad Prasetya Kuriawan – Facilitator and Lecturer, Department Agro-Industrial Technology, Faculty of Agricultural Technology, Universitas Gadjah Mada
Tanmay Nag – Consultant, PWC


CARE Club – Climate Action Reaches Everyone (presentation slides / video)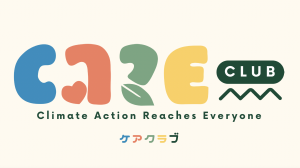 Manaal Parvaiz – Digital Marketing Manager / Fundraising & Marketing / WWF India
Andrew Zoll – Assistant Language Teacher / ESD (Education for Sustainable Development) Advisor
Martha Paterno Balagat – Student / Discovery Program for Global Learners at Okayama University
Supratim Bhattacharya – Project Manager, Untitled Arts Foundation
---
Developing Long-term and Short-term Strategies for Climate Action
Coming soon
---
Hear from the Participants
Here's what the participants thought about their experience at the Leadership Programme:
What was the most valuable component of the programme?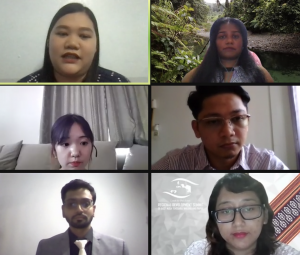 "I like the program's balanced approach in using lectures, discussions, and practical learning." – Gelie Erika P. Esteban
"Building Relationships, and mobilizing like minded people." – Supratim Bhattacharya
"The knowledge, multiple frameworks, and their application through workshops and projects…" – Kittipong Chanchieovichai
"The most valuable component would definitely be meeting and getting to work with amazing people all over Asia-Pacific region who are tackling climate action in their own fields and circles of influence (which are inspiringly large). From everyone I was able to listen to, I was able to harvest a lot of grounded insights on pitching persuasive projects and beliefs, working with diverse people, and sustaining our work and spirit for climate action…" – Martha Paterno Balagat
"The fact that the program focused on climate crisis from a lens of systems thinking and design thinking was valuable. It has guided us towards the path to transform plans into impact through focused actions." – Mohita Taneja
What is one lesson you want to take back to your community/city/region that you've learned during the programme?
"Leadership for Sustainability is essential in localized actions to protect the environment. I believe that leaders for sustainability must be empowered to be empowering … If local communities are empowered with knowledge, skills, and resources to take action, they will more likely be more confident and equipped to do so." – Gelie Erika P. Esteban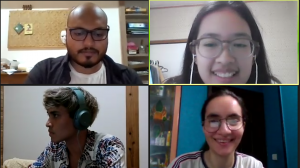 "How to properly identify courses of action and solutions addressing the core problem" – Jean Paula Regulano
"The idea of "empathy map", because without it we cannot identify issues and propose solutions that fit the needs of community." – Yukari Shishido
"One lesson I want to take back to my community is that we must explore avenues of collaboration with different sectors of society, even seemingly unlikely actors – while being aware of differences in interests and power. The climate crisis is so multi-faceted (wicked) that "business as usual" solutions, those piloted by only one sector, are bound to hit a wall very early. Solutions need to empathize with the local context, and to consider and empower all the different stakeholders. It is a difficult and complex process, but necessary, because we cannot bear more maladaptation." – Martha Paterno Balagat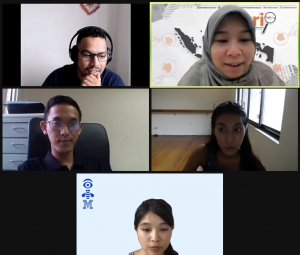 "Even though there are many ideas from different stakeholders, listening to them can bring collaboration and co-operation." – Anuantaeka Takinana
"The importance of design thinking and systems thinking in decision making for climate actions. I think this skill will help a lot in my community." – Mohita Taneja
What changes would you like to see in your city/country/region to address climate change and how do you want to contribute to it, based on what you gained from the programme?
"A multi-stakeholder approach to tackling larger challenges. More localized approaches to engage all members of the community." – Kana Watando
"Climate Action Program to develop capacity and increase investment in less developed communities." – Prantik Mitra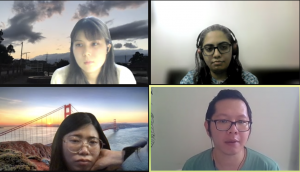 "I would like to see resilient, sustainable, and environmentally sound housing for everyone, including the most vulnerable communities/families in my country. I want to contribute to it by continuing my NGOs work with local communities in finding sustainable solutions to their housing needs, by encouraging partnerships among important stakeholders, and perhaps influence legislation to include these efforts in the strategy of my country." – Gelie Erika P. Esteban
"I see the challenge of lack of awareness due to lack of resources and access to proper information. I would like to address this by creating opportunities for my community to learn, discuss and think of ways to tackle together." – Yukari Shishido
"I want the youth to get involved because they are going to be the worst hit by climate change. Youth can change the course of future action of the policyholders and policy makers." – Manaal Parvaiz
"More grassroot movements which could reach the policy level." – Devina Khoirunnisa
"I think more SDG aspects on our business and daily life is important." – Eko Octavianus
What do you think are the most important skills that leaders of the future need to solve climate crisis and sustainability issues?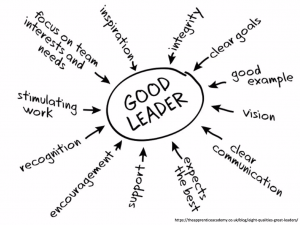 "The important skills that leaders of the future need are passion, empathy, and vision. The vision of long term and short term impact are important for the leaders." – Yusrin Faiz Abd Wahab
"Per my view, the most important skills the leaders of future need to solve climate crisis and sustainability issues are understanding on systems thinking, design thinking and motivation to learn new concepts in this field. This program has affirmed my belief that leaders cannot solve climate crisis in silos and concepts of systems thinking and design thinking will play an important role in all aspects." – Mohita Taneja
"Climate change is a global issue involving various communities and therefore a Climate Leadership should be empathetic and a good listener with the ability to critically analyze situations." – Prantik Mitra
"A leader for sustainability must be able to empathize with people by understanding their plight in relation to climate crisis and sustainability issues, and by considering evidence-based research. The program showed me that it is possible to mix scientific data and empathy." – Gelie Erika P. Esteban
"Grassroots thinking or empathising with real world challenges." – Tanmay Nag
Overall comments
"Of all the virtual events I have been part of since the beginning of this pandemic, this was the most memorable, most impressive in terms of how this was carried out, and most interesting. This is indeed an eye opener that we can still go on with our advocacies despite limitations brought about by the pandemic." – Jean Paula Regulano
"Thank you for creating this opportunity! I really learned a lot and gained confidence to tackle this issue as a leader of my community. I hope to keep in touch with those who I met during the programme and update about each other's progress in the long run." – Yukari Shishido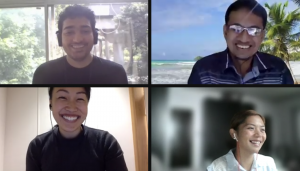 "The 2021 ProSPER.Net Leadership Programme was an opportunity to connect with like-minded individuals engaged in climate action. It was inspiring and insightful to virtually meet with people in different parts of Asia-Pacific. I was fascinated to learn about the different ways in which young leaders are trying to contribute and solve climate change in their localities. The quality of presenters, speakers, and hosts was above my expectations. We learned from practitioners and academics, which made the learning very well-rounded." – Kana Watando
"This was a very informative program and will definitely help me in my professional and personal journey." – Mohita Taneja
"Thank you so much for all preparations to make this course happen digitally. It was well-organized and highly recommended … Also this whole programme experience made me so motivated myself towards climate change." – Nanami Yamada
---
Video
Take a look at the highlights from the programme here:
---
Photos
Photos from the 2021 ProSPER.Net Leadership Programme can be found on ProSPER.Net's Facebook page here.