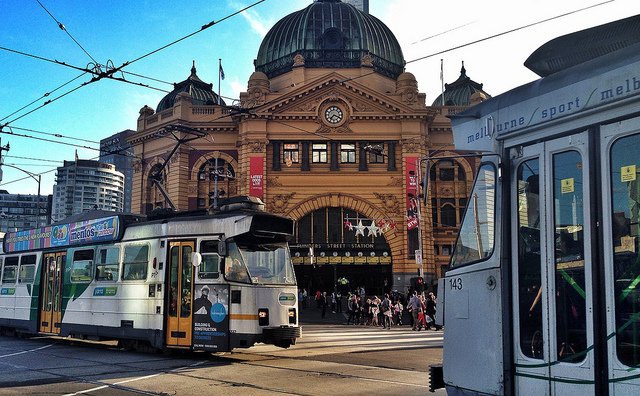 We are excited to announce that the 2018 ProSPER.Net Leadership Programme will be held from 12th – 16th November in Melbourne, Australia and will be hosted by RMIT University. The theme of this year's Leadership Programme is 'Leadership for Urban Sustainable Development'.
The ProSPER.Net Leadership Programme is an opportunity to bring academia, the public sector, the business community, and civil society together to explore how education and training can be used across sectors to foster more sustainable societies in the Asia-Pacific region.
This year's Leadership Programme offers participants the opportunity to learn about the challenges and opportunities in urban sustainable development. At this point in history, over one-half of humanity is living in urban spaces – by 2050, it is projected to be over two-thirds of us.
Professionals working in any and all sectors are encouraged to apply – this programme is designed for the express purpose of incorporating sustainable development planning into leadership training, and can be applied within any number of spheres, from city government and finance, to education and non-profit work.
Successful applicants will have the opportunity to develop leadership skills in the context of the United Nations' New Urban Agenda as well as the Sustainable Development Goals (SDGs). They will receive teaching and training on the United Nations' sustainable development platforms and how they link to municipal settings, research and policy communication, as well as numerous other insights into urban sustainable development and how to lead on this issue from dynamic examples of local leadership in Melbourne.
We encourage all ProSPER.Net members and partners to circulate this open call to their institutions and affiliated networks. To apply, send a completed application form to prospernet.lp@unu.edu with a CV and a recommendation letter from a direct supervisor/manager, by 11:59pm, Wednesday 12th September, 2018 (Japan Standard Time).
Applications are now closed. Thank you to all those who applied. Please note that only selected applicants will be notified.
Photo credit: Michelle Robinson / CC BY-NC-ND 4.0

Documents